BFF
Enter the world of fashion with BFF girls:
From cute crybabies to empowered teens, meet our BFF girls with their trendy styles and special outfits. Buckle up and come to join and live the adventures.
Kristal, Phoebe, Dotty, Stella, Katie, and Jenna tackle everyday challenges, using their unique personalities, passions, and friendships, to solve any situation and support each other.
Let's meet our stylish dolls:
ToyPro is bringing BFF adorable dolls to spread cuteness all over the GCC shelves. The girls will enjoy and have more fun with little dolls.
Each doll has its different unique personality, so girls can pick and choose their favorite one to start creating their own story with BFF!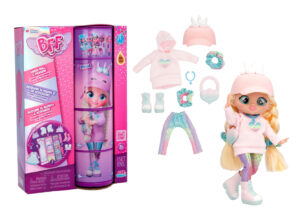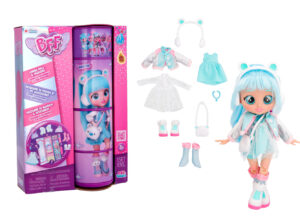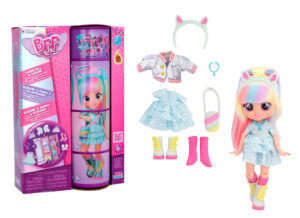 Get your trendy dolls ready for any adventure and unbox their packages with fashion and accessories! They can be posed like the packaging images because of their articulated bodies! You can spin the cylinders with fun unboxing to see the doll strikes! Open to revealing her closet and accessories!
Discover their wardrobe together with 9+ surprises: 2 pieces of clothing, a bag, a headband or a hat, a pair of matching shoes with a pair of socks, and a necklace!
The adventurous world with BFF teens!
Join us in the astonishing world of BFF on the SpaceToon channel so you can see their amazing experiences and stories as animated series. They focus on different sides of their life with girly styles and their content drives such as friendships, comedy, self-esteem, and emotions.
Endless surprises with BFF girls so don't miss playing, and having fun times with them.