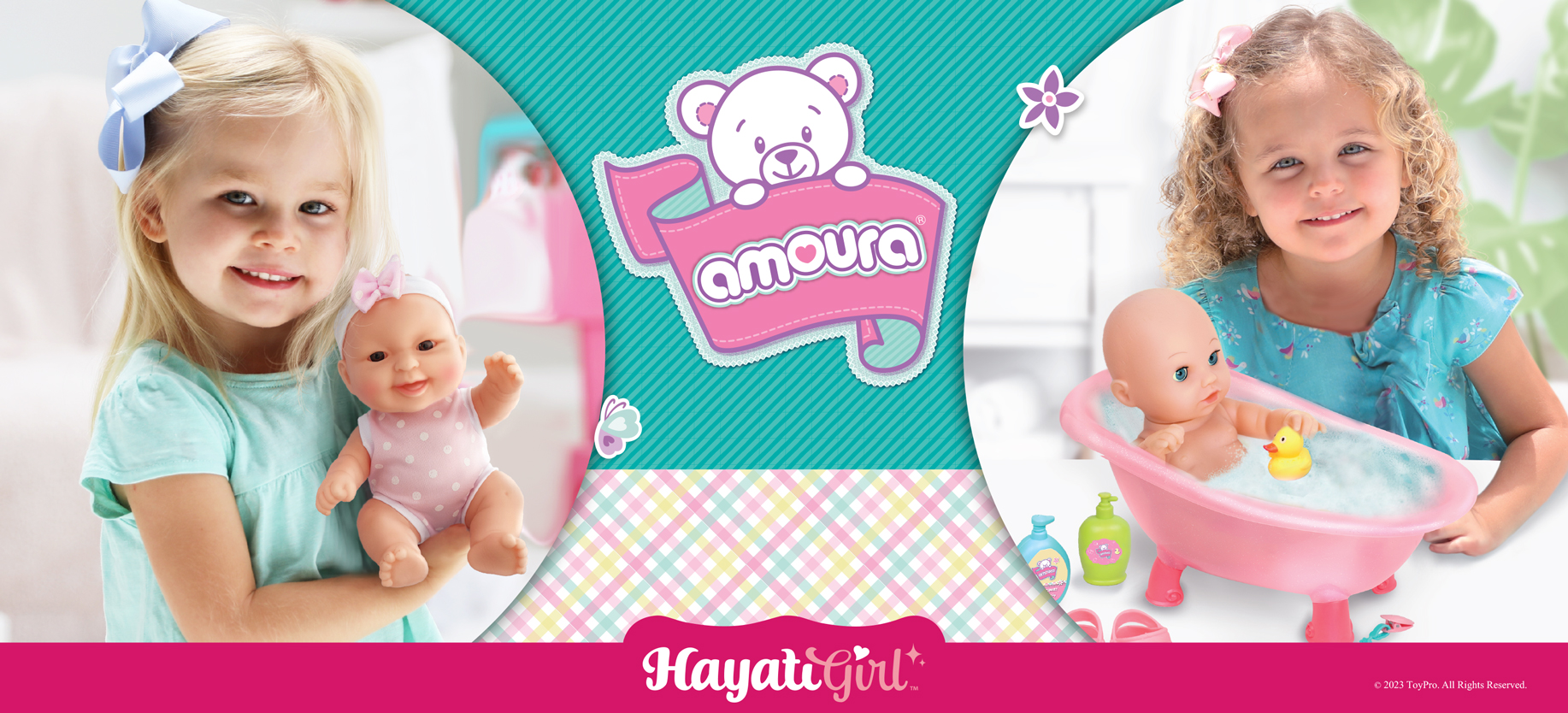 Amoura
New dolls from Amoura have arrived!
Cuddling, playing, and loving dolls are something amazing. Try realistic and interactive dolls from Amoura. These dolls are full of love and giggles from nap to playtime. You can have fun with Amoura babies all day long, give them your care and love. With endless accessories, Amoura will take you on a magical journey.
Let's meet the new dolls from our beloved Amoura and know more about the whole playset.
Drink & Pee Stroller Set:
This adorable Amoura baby with a 14-inch can drink, pee and make 12 sounds. Its set comes with a metal stroller, potty, milk bottle with lid, plate, 2 spoons, fork, pacifier with chain, crocs, powder bottle, soap bottle, box, and a nappy.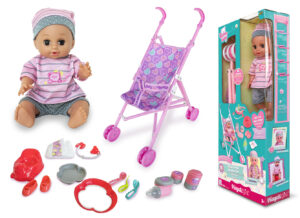 My 1st Doll Stroller:
Girls up to 3 years old can take their favorite doll With its lightweight and length of 14-inch, it plays 4 sounds. The package includes a plastic stroller with a seat belt for doll safety and double wheels for extra stability! It is easy to assemble, fold up, and store.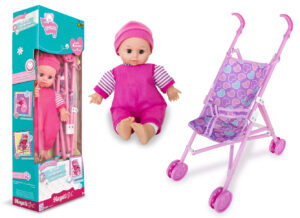 Mini Doll:
Girls up to 18 months will have fun with this cute doll from Amoura in 8.5-inch. It is washable and makes 12 sounds. With an amazing gift box packaging.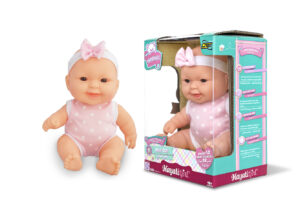 Bathing Doll:
The perfect doll for every girl. The Bathing Amoura is a role-play doll for girls up to 3 years old. It measures a 14-inch doll, and comes with so many great accessories! The package includes 10 pieces, a bathtub, a milk bottle, 2 shampoo bottles, 1 duck, 1 pacifier with a chain, and lots of other fabulous items. It is a great gift for your kids; they can have fun with this washable doll.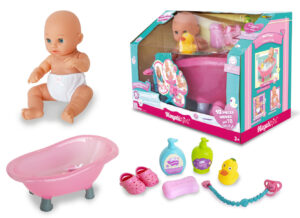 Drink & Wet Playset:
It is an interactive doll for girls up to 3 years old girls can play, and cuddle her. This baby doll have amazing cute sounds when you press on her tummy. Feed the baby doll from her bottle & she will be ready for the potty. The whole set comes with an interactive doll in 14-inch, 2 forks, 2 spoons, 1 bib, 1 bowl with a lid, 1 milk bottle, 1 diaper, and 1 potty.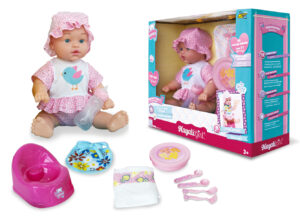 Love N Feed Playset:
Spend time taking care of your Amoura doll with its removable outfit & machine-washable, plastic head, arms, legs, body, and birth certificate so you can name your doll and select its birthday. Everything you need to take care of her is packed with 34 fun pieces of accessories inside! The package contains 1 doll in 15-inch, 1 blanket, 1 changing mat, 1 stuffed elephant, and much more.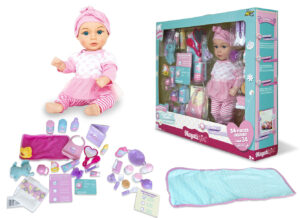 Cuddle Baby:
Try this adorable baby, cuddle, and press on her chest. It is soft and washable with a removable outfit (2 styles exist). You can press on her chest to hear 6 different baby sounds. The package comes with a 19-inch interactive doll, 1 milk bottle, and 1 powder bottle. Girls up to 3 years old can have fun and play with this cute baby.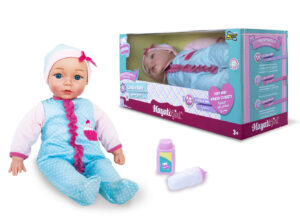 First Friends:
New baby with a new style from Amoura in 5-inch. It comes with soft removable and changeable hats. You can choose any style you like and spend special moments with her.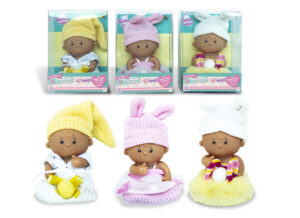 Lovable Triplets:
Amazing set from Amoura. You can play with lovable triplets and their accessories, 3 milk bottles, and 1 blanket. The triplets are in 14-inch. Snuggle all your babies and press on their chest to listen for unique 36 phrases. This item is for girls up to two years old.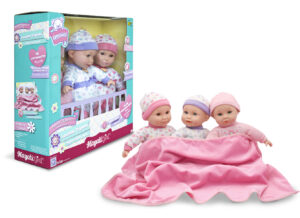 Play All Day:
It's play and laugh times with baby Amoura. The set comes with 14 pieces inside like a 10-inch doll, 1 pacifier, 1 bottle, 1 bowl, 1 spoon, 1 fork, 1 toothpaste, 1 toothbrush, 1 powder bottle, 1 wipe, 2 diapers, and 2 paper cards. Girls up to two years old can play with it.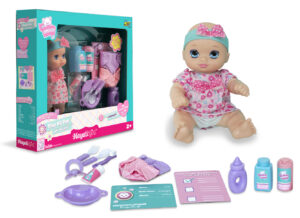 Take good care of your Amoura dolls, provide them with comfort and they will love you back forever. Spend special moments with special and lovable Amoura.