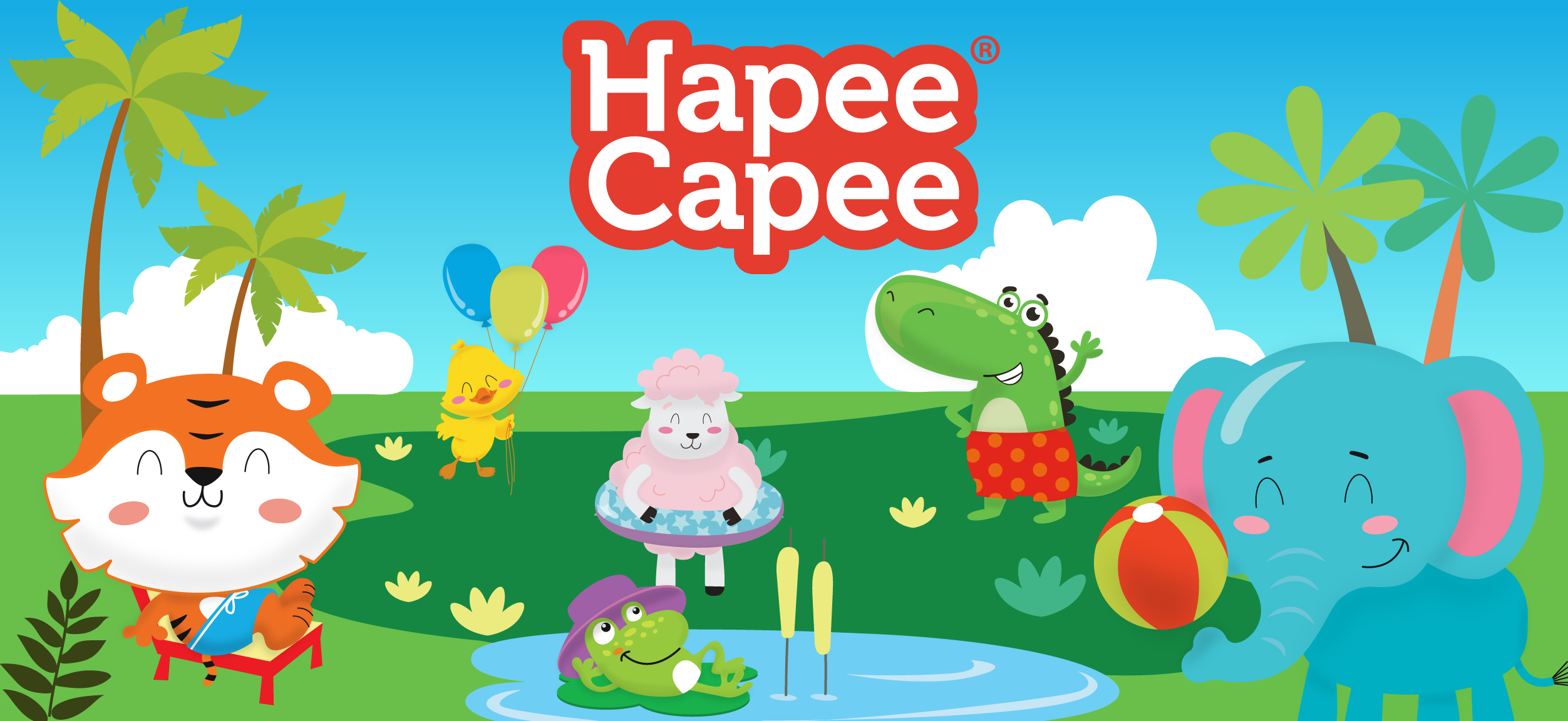 HapeeCapee 1 Year of Joy
 HapeeCapee Launching:
One of the biggest achievements that happened throughout the past year 2021 for ToyPro, is launching HapeeCapee. The brand offers wide options of toys that combine fun, educational, and learning skills all in one! accompanied with various content for nursery and alphabet songs that are being uploaded on HapeeCapee Youtube channels in different languages (Arabic, English, and Spanish) not forgetting the 24/7 streaming on SpaceToon T.V
HapeeCapee On YouTube:
The launch of the Arabic channel was on Jan 2021 achieving great success! Hitting one million subscriptions after only 5 months of its launching date!
To add to the success of the Arabic channel, it launched English and Spanish channels, to reach a global audience, to which they obtained huge exposure as well!
With over 35M impressions, +3M views, and 52 videos uploaded in the last year, and counting…
We can say that HappeCapee YouTube channels are doing pretty well for their first year!
HapeeCapee Toys and items:
In addition to the continuous success, HapeeCapee also launched its amazing plastic, and new wooden sets with more than 70 items to entertain our kids and enhance their capabilities with learning.
HapeeCapee toy's main goal is to inspire creativity and imagination for toddlers, increase their multitasking abilities, and support families to strengthen their bonds through fun activities.
The brand has various ranges of toys for kids aged between 3 – 5 years old.
You can find our items exclusively at ELC stores across GCC, Toypro strategic partners, and supporters.