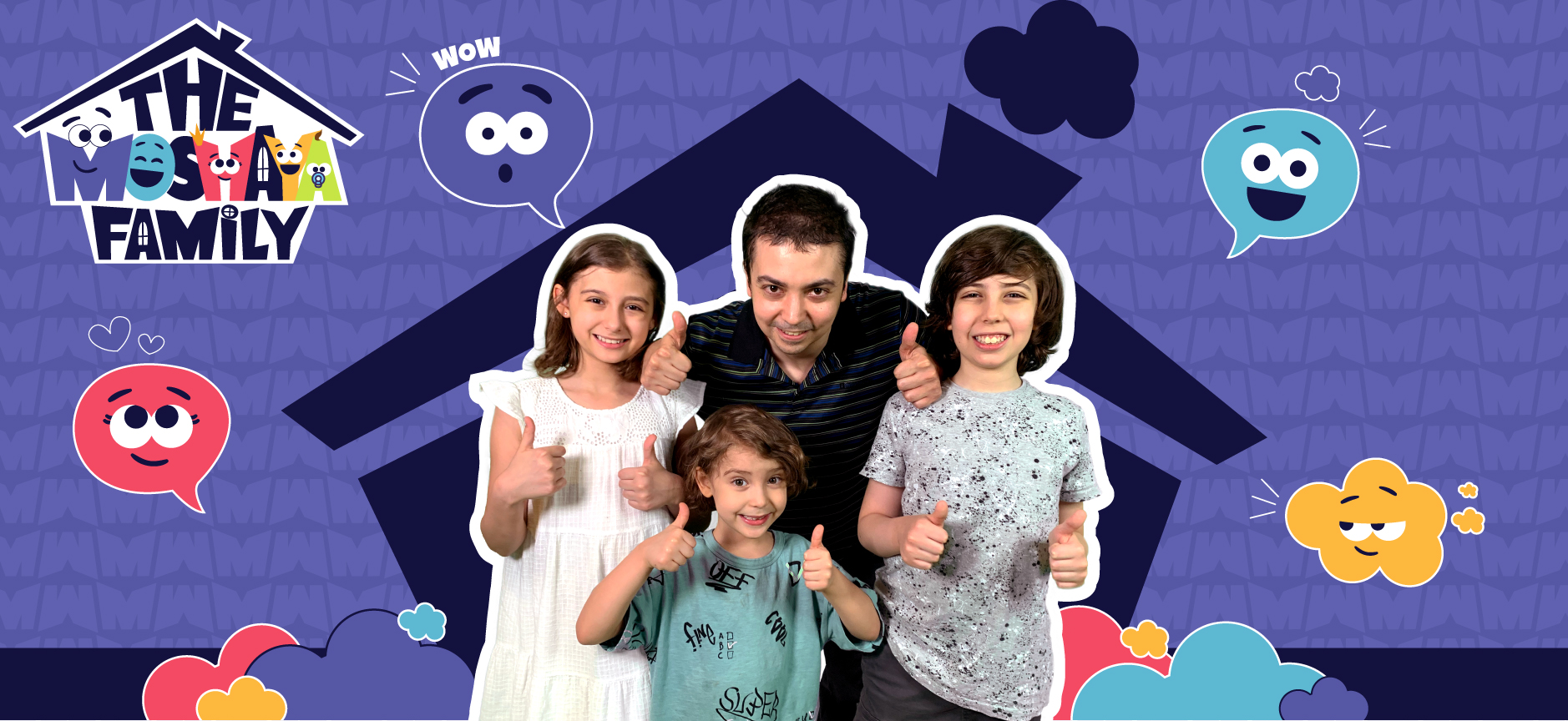 Moshaya Family Magical Toys
Haven't you heard of the Moshaya family??
Common it's 2022
Over 19 Million Subscribers, 11 billion views on YouTube, and over 1.8M followers on Instagram. The Moshaya Family are the most popular influencers in the region; Their content is typically videos pranks, funny sketches, and daily vlogs.
The secret to this success is their likability and similarity to their audience which helped them achieve milestones on YouTube and other social media platforms.
The Moshaya Family Animation on SpaceToon T.V!
Within a period of 6 weeks, the animation managed to reach astonishing numbers!
The animation created by SpaceToon TV, started early last year, and obtained huge exposure, with over 17M views so far on YouTube, while also streaming on SpaceToon T.V.
Talking about achievements right?
It's hard not to re-new the success made in the first season of the Moshaya Family animation series to another season.
The Second Season is streaming since late Feb 2022 with promising figures.
After the huge buzz that season one of the animation show created, season two was published shortly after in Feb 2022.
What's better than a famous fun family on YouTube and their magic toys?
Well, I guess nothing!
The Moshaya Family collaborated with ToyPro on a new product range; the family surprised their fans with incredible new magic tricks!
They are literally MAGICAL!
Tricks and pranks, which you can try on friends and family, having so much fun while enjoying this new experience!
If you are, a prankster and you like to trick your friends and family with the most enjoyable toys, this collaboration is for you!