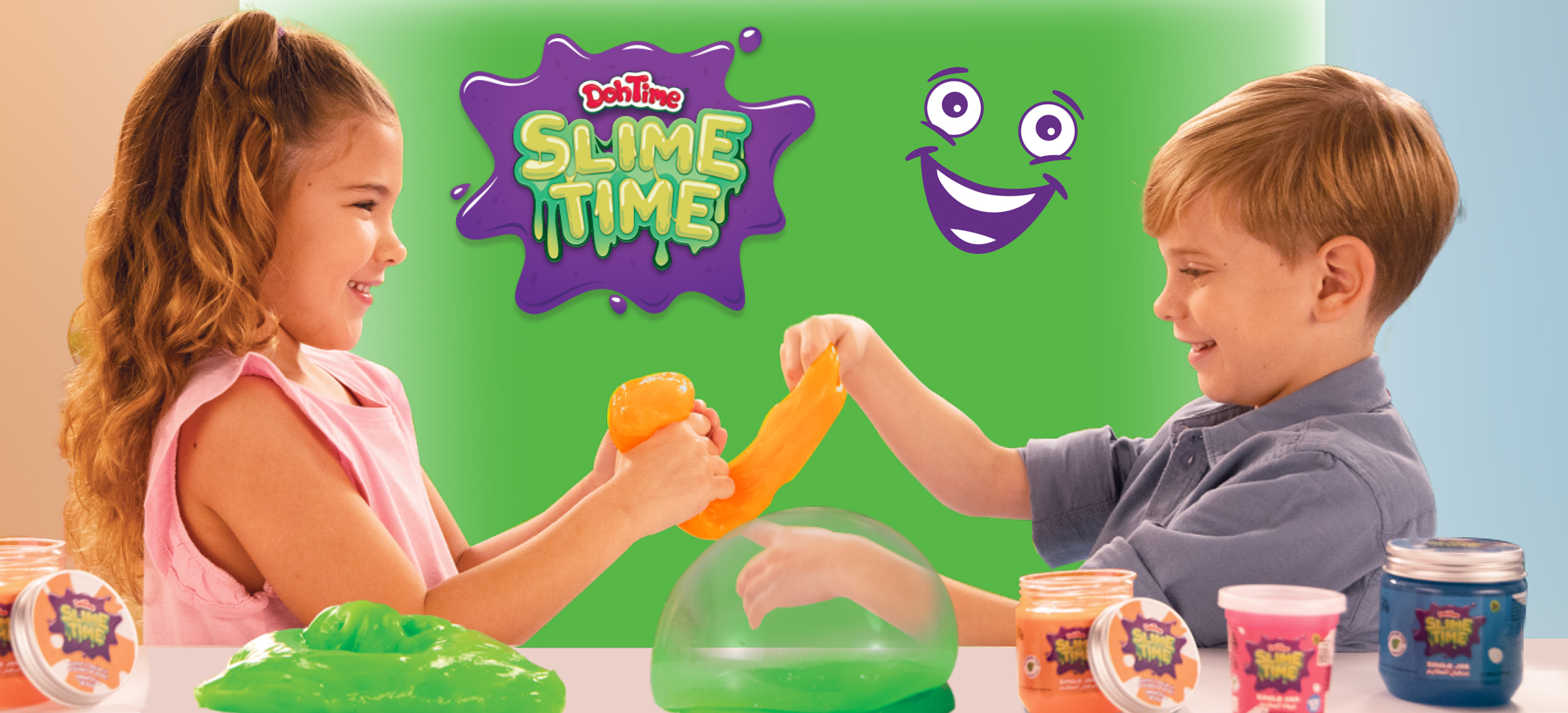 SlimeTime
Dohtime is a high-grade quality and safe modeling dough product that comes with incredible colors and accessories!
Are you ready to make your favorite characters and shapes? It's time to use your endless imagination.
use your lovely colors, and let the journey begin!
And now DohTime is welcoming SlimeTime, the newest addition to its toy line.
Now let's tell you about our new range, Slimetime!
We are so happy to present this joyful range that lets kids use their fine motor skills creatively.
Also, these new activities help their brains build new connections and pathways.
Squish, smash, twist, turn…mess!
Letting their minds run wild with made-up games gives them the joy of creating, kids can do whatever they want with SlimeTime
Slime allows the whole family to have precious playtime together.
Sounds fun right?!
Slime lowers stress levels and put kids in a better mood
Some kids like to keep their hands busy, which also helps them focus. Slime is awesome stress relieving tool, and it makes an awesome brain break for school work.
And a fantastic addition to the routine to add some calmness to kids' day, moreover, slime can be such a relaxing, regulating activity. That's exactly why they engage in making it!
BOOM!
let's go deeper and tell you about our incredible SlimeTime ranges: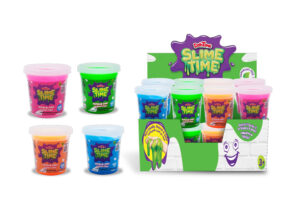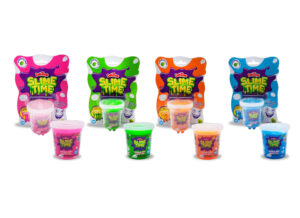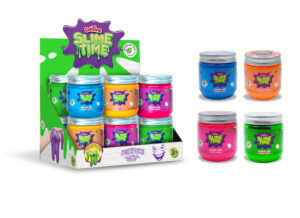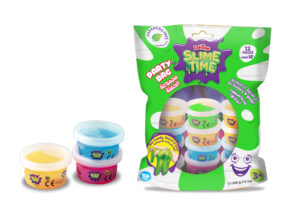 Let kids take charge of their own entertainment allowing them to gain confidence and express themselves with SlimeTime.