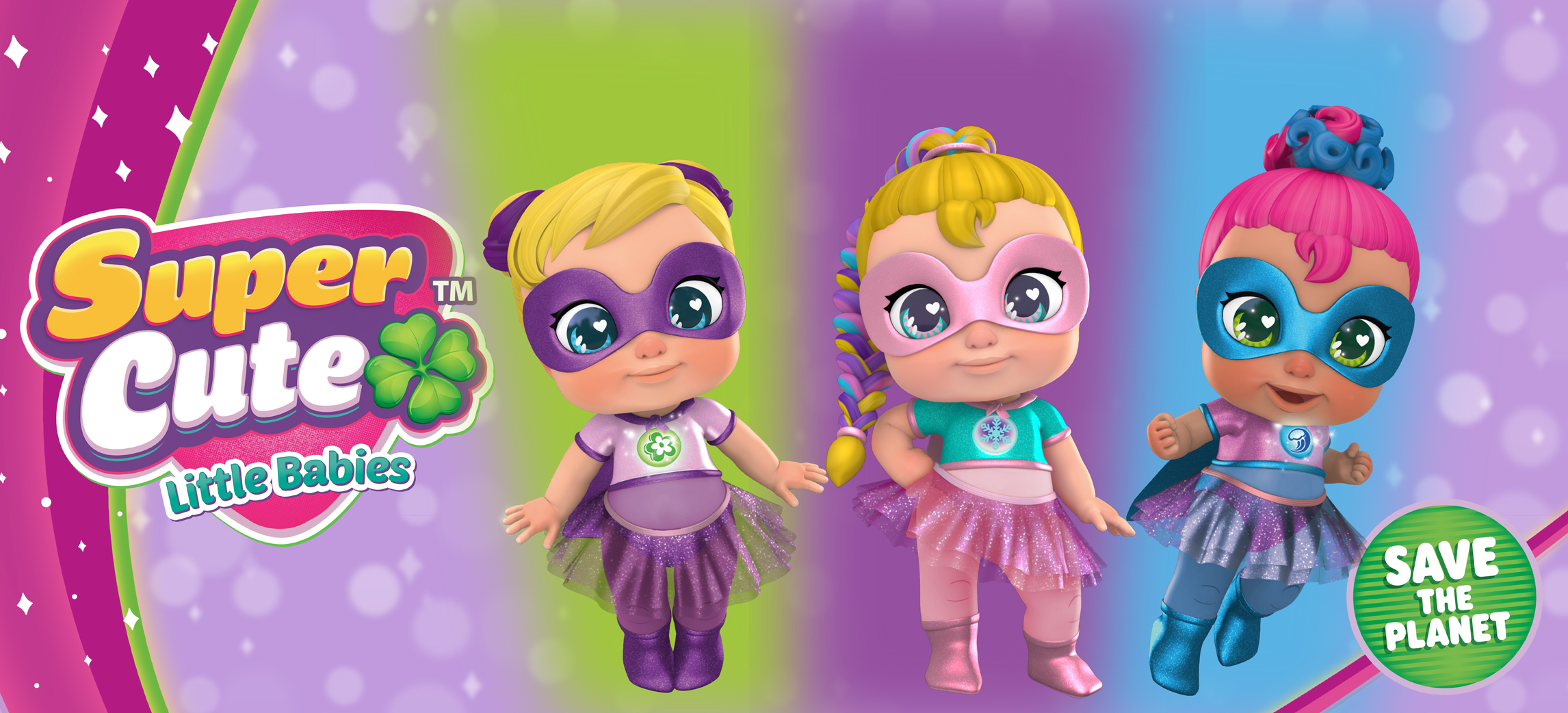 Super Cute
Are you ready to save the planet with Super Cute?
Buckle up and let's discover Sofi, Sisi, Gabi, Kala, and Regi worlds and join them in their adventures!
Each Super Cute baby has a different power that comes from the elements of water, flora, sun, ice, and wind.
Let's talk about those astonishing 5 Super Cute:
Gabi:
She can control the sun and heat things with her hands. Gabi is very cheerful, with a great sense of humor.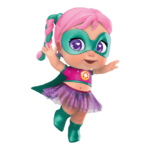 Sisi's:
Superpower is wind control. She is a peacemaker and loves animals and insects
Sofi:
She can control trees, plants, and flowers with her superpower.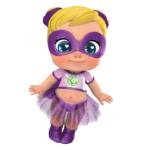 Kala:
Water, that's Kala's amazing superpower. And she loves water sports and diving.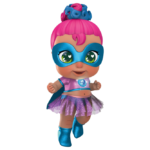 Regi:
Regi has the superpower to control ice. She loves the cold and can even freeze objects with her hands.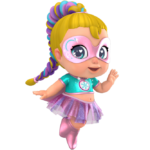 New adventures, New world!
ToyPro is bringing those SuperCute dolls to our region, to help in saving MENA from the bad guys!
SUPERCUTE GLITZY COOL:
The Characters are electronic baby dolls with Lights & Sounds. Auto switches off after 10 minutes. They are 26 cm/10,5 tall with an articulated body, reversible sparkling clothes, and a milk bottle to charge their powers. Also, there are extra accessories such as a brush, comb, and, pacifier.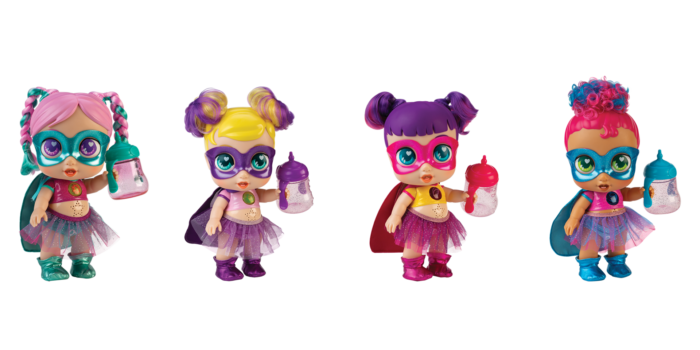 SUPERCUTE REGI AND SNOWBALL:
An electronic baby doll (26 cm/10,5 tall) makes drinking sounds and light-up power medallions. It comes with a brush, a comb, a pacifier, and sparkling clothes. There is a milk bottle to charge their powers and an articulated body. Her electronic puppy Snowball (12 cm/4,7 tall) comes with an articulated head, removable cape, and mask.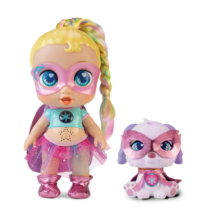 SUPER PUPPIES:
They are electronic pets (12 cm/4.7 height): which can make different sounds. They have articulated heads with a removable cape and mask. For extra accessories, it comes with a pet brush, super cookies, and a dog bowl.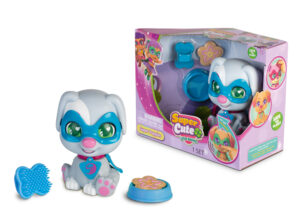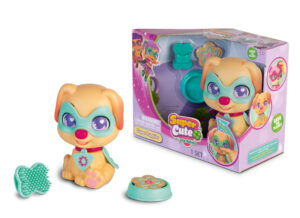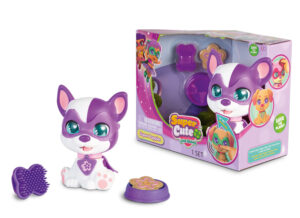 SUPER CUTE MINI:
The articulated Super Cute Mini Doll with (12cm/4.7 inches height). Come with superhero accessories: a cape, mask, and feeding bottle.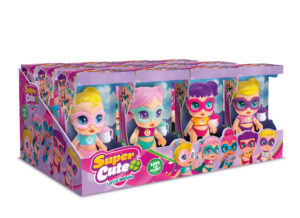 SUPER CUTE MINI GLITZY:
Super Cute Mini with Super Puppies. They come with a removable skirt, mask, and cape and with superhero accessories for dolls and pets: a bottle for Super Cute, a special feeder, and a cookie for Super Puppies.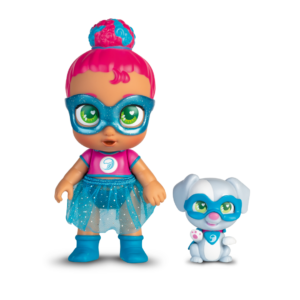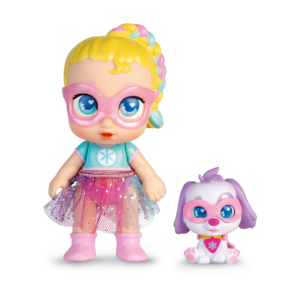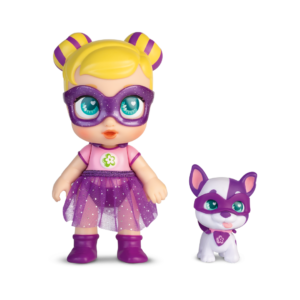 SUPER CUTE MINI REGI'S SCOOTER:
Glitzy Cool Mini Scooter and Snowball, with a ride-long pod for her puppy Snowball also with an amazing Regi's super cool sports outfit. It includes a removable mask and cape (for Regi and Snowball), also with protection accessories such as a helmet, knee, elbow pads for skating, and a bottle handle on the handlebar. For aerodynamic design: the wheels of the scooter turn into wing flap.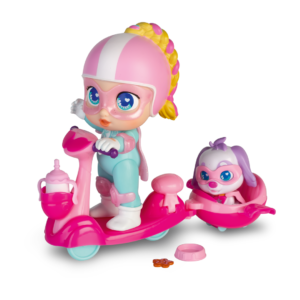 Discover, play, and have fun with SuperCute babies!
Thanks to their superpowers, they will teach children the importance to love and respect nature!