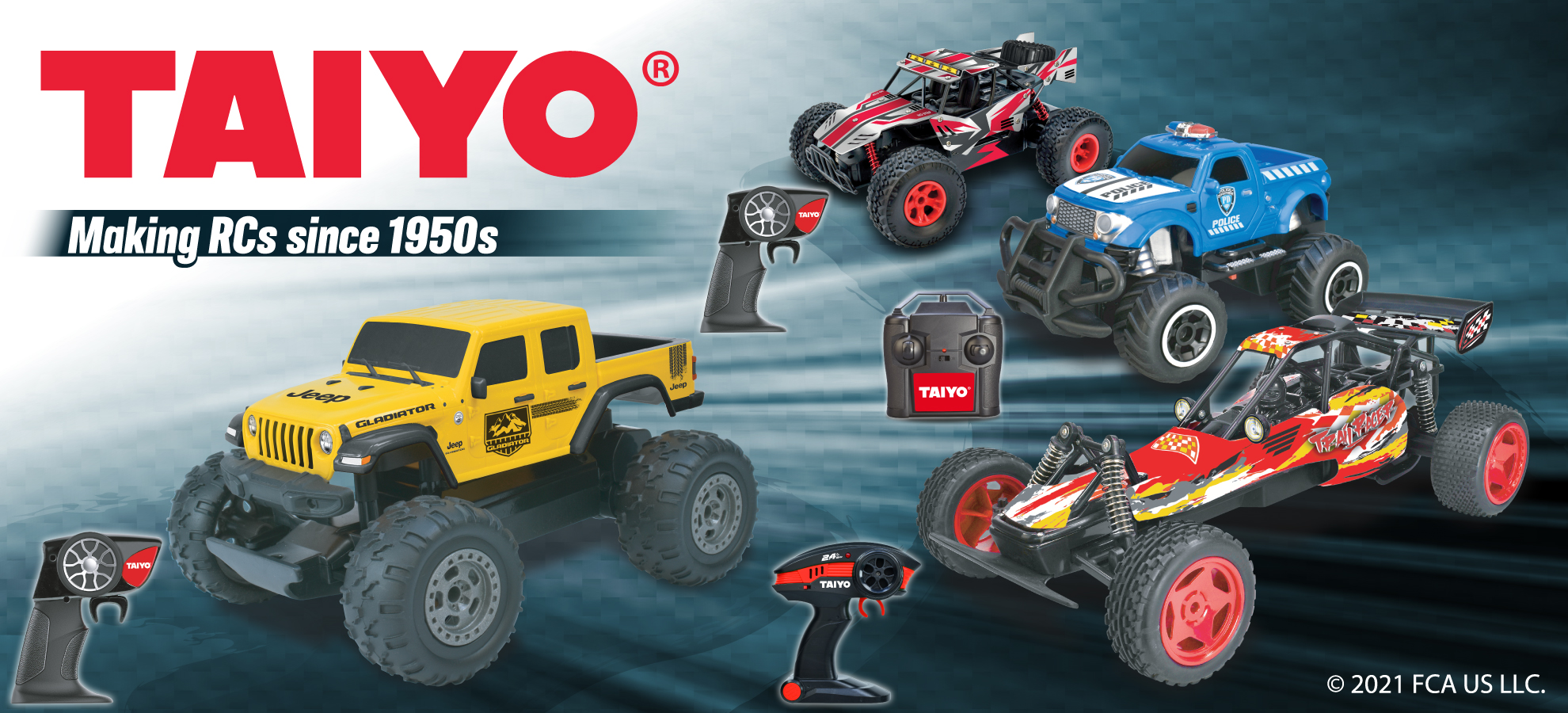 Taiyo Remote Cars
Taiyo Remote Cars will be rolling, are you ready for them?
Taiyo are best-in-class radio control cars and battery-operated products. Making toys since 1950, known for designing high-quality products at an affordable price.
And in ToyPro we are very excited to add the Taiyo radio control items to our portfolio, with its wide range of scales and designs, for different prices, sizes, and adventures.
Taiyo Remote Cars Ranges
Many incredible items are ready to roll! They are also great for indoor and outdoor fun and are perfect for racing, on and off-road adventures, four-wheel drive, full function, and a great combination of both speed & power!
Let's take a look at those items:
Mini Trucks – Remote Car:
Mini Trucks assortment targeted the age +6. It includes many colorful and powerful trucks that can go up to the wall, and move quickly in different directions by remote control. Mini trucks with 2.4GHz transmission frequency, full function, cool designs for different options, can be two or three-item assortment, great performance, for great fun!
Mini Trucks include three different types:
Police Truck – Remote Car:
Has a blue color and the same theme as police.
Off-Roader – Remote Car:
Has a gunmetal color, for an off-road adventure.
Racer – Remote Car:
Has a red color, for ultimate racing fun.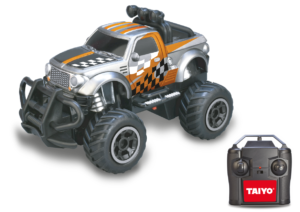 One of the latest jeep models, pistol grip transmitter for better control, great performance, and great value!
 Jeep Wrangler Rubicon:
No matter where you are, the Jeep Wrangler will make the scene for RC adventures; take your vehicle outside, with its four-wheel drive, full function, a great combination of both speed & power, and extreme off-road capability, will make it ready to run!
Jeep Wrangler Sahara Unlimited:
Is designed to give you more power with its energetic red color and capability on and off-road, it takes everything that is ordinary in the other RC jeeps and makes it extraordinary!
Jeep Gladiator :
This gladiator has a yellow color and is perfect for outdoor use and racing! You don't need to have a previous radio-controlled experience because it's easy to drive, fully assembled, and ready to run.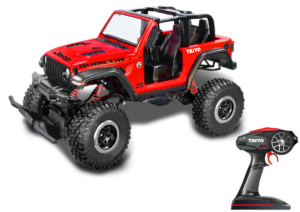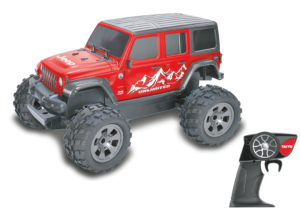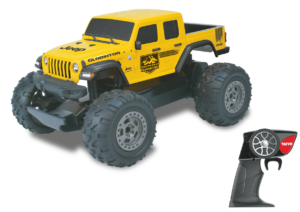 Metal Racer – Remote Car:
Ready, set, go! You are going to have the most fun with your Metal Racer's actual metal bodies, cool designs, and great running performance. Metal Racer has one in blue color for more fun and another option in red color, which can give a powerful atmosphere.
Iron Claw – Remote Car:
Get ready to go all out with Iron Claw Remote Car, which can take on any on or off-road activity, the oversized tires provide solid gripping, a great combination of both speed & power, extreme off-road capability. You will enjoy driving this item wherever you want to take it!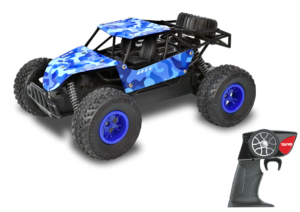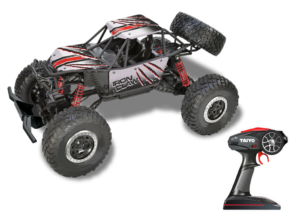 RAM TRX – Taiyo Remote Cars:
The latest model from the Remote Cars, with vivid red color, provides a real-life experience! Anywhere and everywhere driving this red beast will get you on a completely different level.
Trail Racer – Taiyo Remote Cars:
It's the largest item on the market, at this price point! For limitless riding fun! With great speed/performance, off-road power, and cool racing designs! Trail Racer can be found in blue and red colors.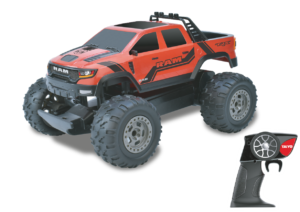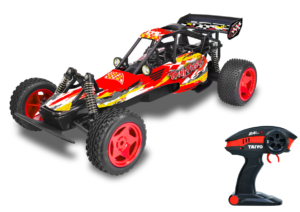 Children, young and old will love playing with radio-controlled cars for hours on end!
Big wheels, high speeds, and lots of fun are waiting!