SEASON 3-BeyBattle Burst Turbo
BeyBattle Burst with its booming success will keep on going with the streaming of its new season, BeyBattle Burst Turbo. International and national tournaments in the region such as the Road to South Korea, Saudi Championship, etc. had kept the excitement among kids on the top level.
The action will be streaming while the excitement is reaching everywhere.
The show is available on Spacetoon's Free-To-Air TV channel, Spacetoon's YouTube channel, and Spacetoon's online streaming application, Spacetoon Go.
The hype is unbelievable!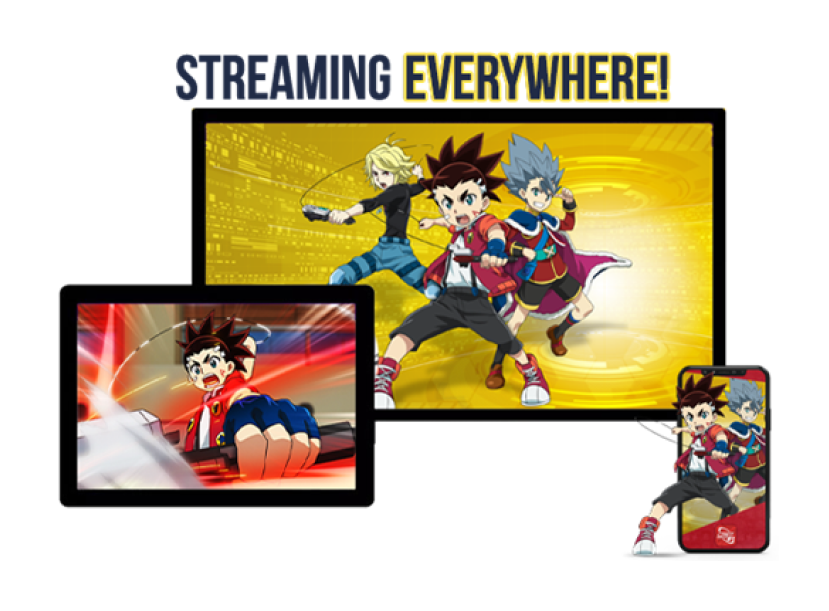 With the blades of BeyBattle Burst Turbo available for children in MENA, ToyPro has brought 5 new blades, a new blue launcher, and a new battle set for distribution all over the GCC region. The children will feel the energy, hype, ambition, excitement and be the real heroes of this story. What's new? The new turbo blades are stronger than ever. With new gimmicks and heavier metal parts these blades will take your battle to the next level! The new trending and exciting online battles like the Beyshoot 2020 had made it even easier for the kids to battle their opponent right from their homes.