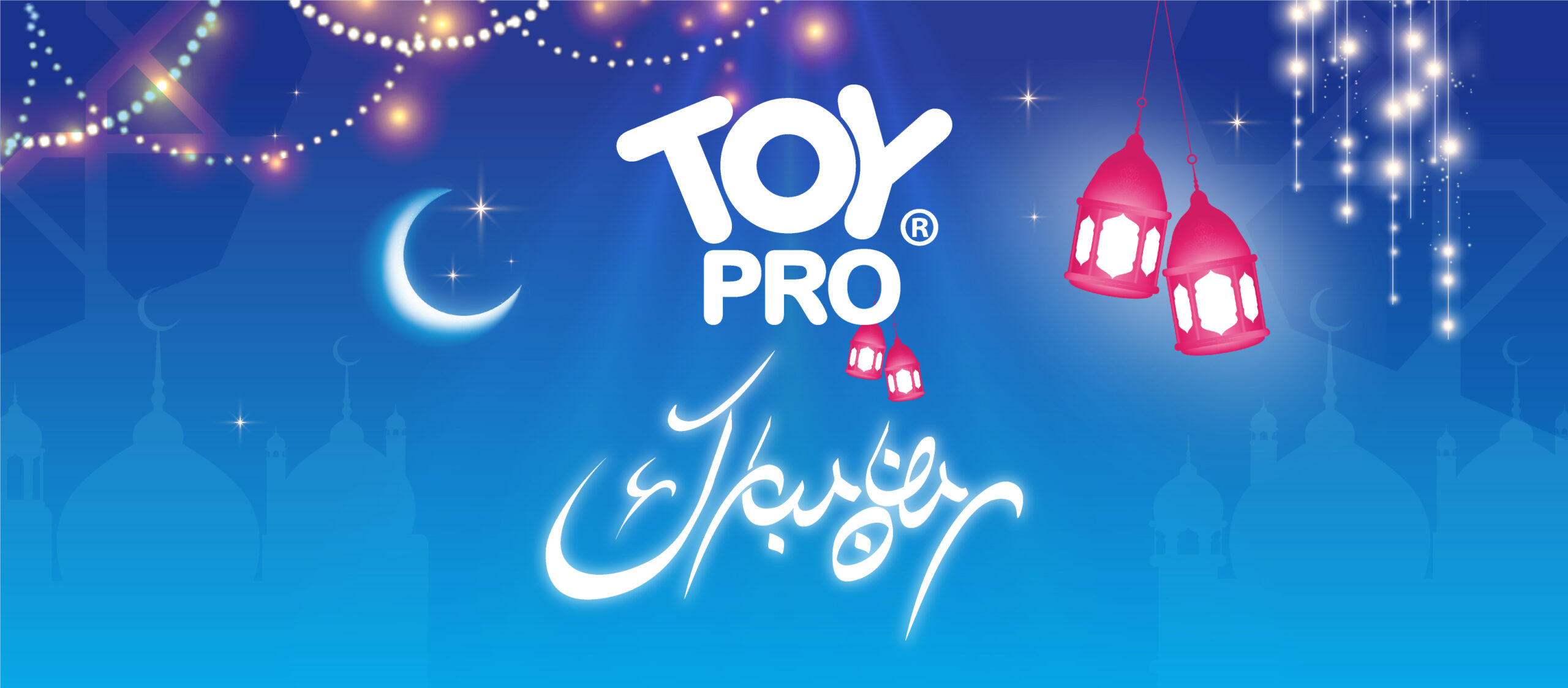 Ramadan Contests – ToyPro
Ramadan was full of surprises with ToyPro!
Challenging, exciting, and entertaining, that's how Ramadan was for ToyPro's fans!
ToyPro prepared incredible Ramadan contests for each brand, to keep fans entertained and engaged throughout the holy month!
Art and creativity with DohTime!
Fans were able to transfer their imagination into reality and explore their creativity with DohTime's Ramadan contest; four DIY videos were published, and fans shared their amazing creations of the Ramadan-themed shapes on #DT_Ramadan and got the chance to win one of their favorite playsets from DohTime!
Sing your hearts out with HapeeCapee!
Little cute singers were very welcomed in our HapeeCapee's Ramadan contest! Singing, enjoying their time, and most importantly learning! That's how HapeeCapee's fans spent their time with the most fun contest! Sharing with us the cutest videos on #HC_Ramadan!
Ramadan contests were full of competitions and surprises with BeyBattle Burst!
BeyBattle, Razor, PlayStation 5!! How can a contest get any better?
Shooting the coolest epic burst videos to be one of the four lucky winners in our first BBB contest of the holy month, fans were so excited to shoot and share their incredible videos on #BBB_Ramadan, to get the chance to win cool Razor rides!
Let's talk about the best part
PlayStation 5 was waiting for BeyBattle fans, with the second contest, and the easiest steps!
All they had to do was buy any item from the 3rd wave, and they will get the chance to win a brand new PS5
Fans surely had a super exciting, and super fun Ramadan with BeyBattle Burst!
Cutest pictures with the cutest filter!
HayatiGirl fashionable dolls prepared an incredible filter for the fans, and they shared with us the cutest videos of them trying the filter and getting to know which HayatiGirl doll looks like them while getting the chance to win the doll that they got!
Fans of HayatiGirl went crazy over the filter and had the most fun while trying it out!
Annnd they didn't know that the fun had just started!!
HayatiGirl dolls prepared two other contests for the fans to make the holy month more special, mentioning their friends and having fun with them, not only that, but little girls also got the chance to win the amazing Pocket Mod from Razor, when buying one of HayatiGirl Dolls!
Putting a smile on little girls' faces is what HayatiGirl does best!
Four weeks of exciting Ramadan contests, with ToyPro!
During the holy month, ToyPro arranged four incredible contests, for four brands, with four lucky winners!
Fans were so excited, and lots of fun vibes were filling the atmosphere with the famous Moshaya Family magic tricks, Wubble Bubble Ball joyfulness, SuperWings incredible characters, and DragonBall astonishing figures!
These Ramadan contests have certainly embodied one of the core values of this month which is "Giving"